"Waiting On Wednesday" is a weekly meme hosted by Breaking The Spine
This is where we get to 'spotlight' books that we are anxiously waiting to be released!!!
The ones that we are dying to get our hands on and read into the wee hours of the night!!!

And, quite possibly, to make our shelves look pretty too :)
What I'm currently waiting for...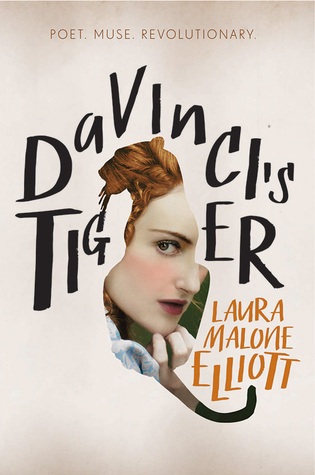 Title: Da Vinci's Tiger
Author: Laura Malone Elliott
Release Date: November 10th, 2015
Publisher: Katherine Tegen Books
Goodreads synopsis:
Young, beautiful, and witty, Ginevra de' Benci longs to take part in the artistic ferment of Renaissance Florence. But as the daughter of a wealthy family in a society dictated by men, she is trapped in an arranged marriage, expected to limit her creativity to domestic duties. Her poetry reveals her deepest feelings, and she aches to share her work, to meet painters and sculptors mentored by the famed Lorenzo de Medici, and to find love.

When the charismatic Venetian ambassador, Bernardo Bembo, arrives in Florence, he introduces Ginevra to a dazzling circle of patrons, artists, and philosophers—a world of thought and conversation she has yearned for. She is instantly attracted to the handsome newcomer, who admires her mind as well as her beauty. Yet Ginevra remains conflicted about his attentions. Choosing her as his Platonic muse, Bembo commissions a portrait by a young Leonardo da Vinci. Posing for the brilliant painter inspires an intimate connection between them—one Ginevra can only begin to understand. In a rich and enthralling world of exquisite art, elaborate feasts, and exhilarating jousts, she faces many temptations to discover her voice, artistic companionship, and a love that defies categorization. In the end, she and Leonardo are caught up in a dangerous and deadly battle between powerful families.
Why I'm excited:
The history nerd in me just screamed
yes
when I saw this book. We just covered the Renaissance period in my history class and the fact that there is a YA book being released that is set in that period is just awesome. Plus that cover is super beautiful. November 10 feels way too far away.
What books are you waiting on? Leave a comment below!